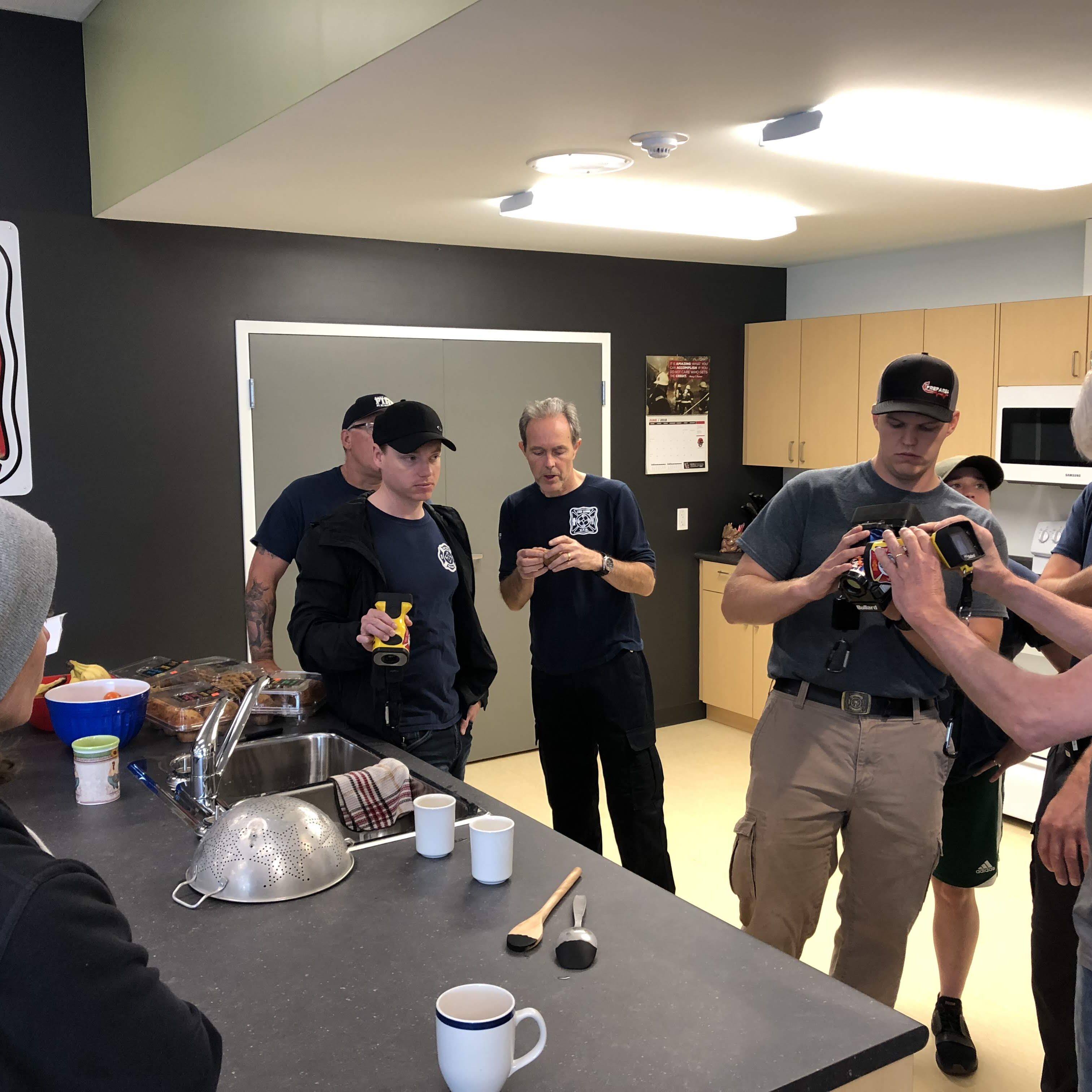 Introduction to TIC
This course is a 3-4 hour program, we will break down the different statistics behind the fire service thermal imaging camera. In this workshop we will show students the limitations of the thermal imaging camera (TIC) and discus tactics on how to efficiently use TIC's on the fire ground.  This class is lecture with small drills and exercises with your departments TIC's to help explain the theory and limitations discussed through the program.
Course Content:
The Need for Fire Service Thermal Imagers
Field of View
Understanding Temperature Modes
Colour pallets
TIC resolutions and what that means for your search
Refresh Rates
Distance to Spot Ratio
Emissivity
Thermal Sensitivity
Tips and tricks for TIC's
Prepare4 will use your department's TICs and can easily schedule this class for what ever best suits the student's schedules. By the end of this course the students will have a greater understanding of thermal imaging cameras on their apparatus and will be able to better read the fire scene for good decision making.
For more information and to request a quote contact us at [email protected]